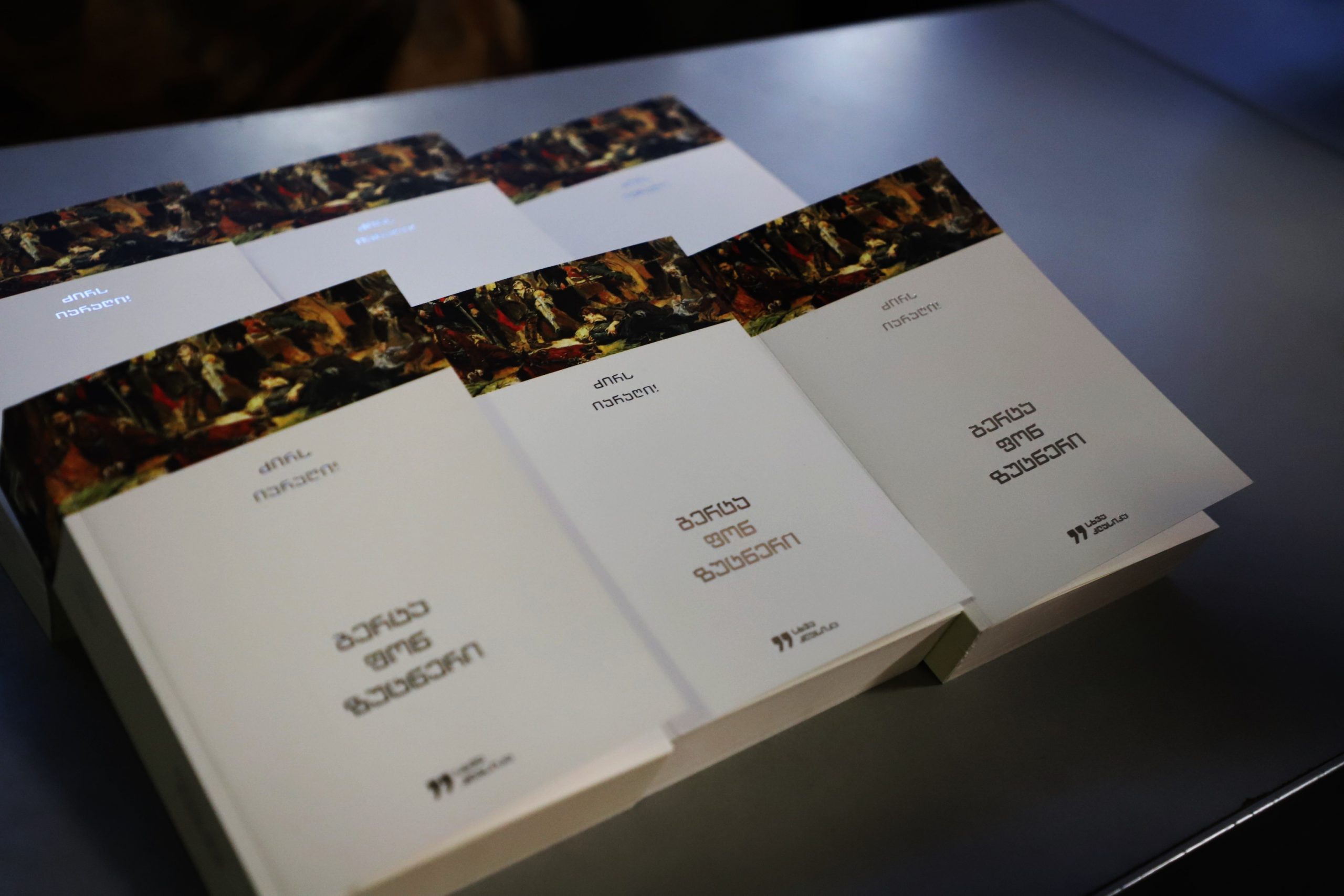 The famous novel of Bertha von Suttner was translated into the Georgian language, from a German edition by Ms. Tamar Kotrikadze, and published in Autumn 2019 by the publishing house Artanuji. The novel -written some 130 years ago- was included in their classic cycle series, which they have been publishing for decades.
The cover was designed by Ms. Tamar Chanishvili. The foreword was written by Ms. Nino Kalandarishvili (winner of the Bertha von Suttner Peace Prize 2019) and Ms .Salome Adamia.
The Georgian translation of Lay down your weapons!, was presented at the world renowned Frankfurter Buchmesse in October 2019.
Below, the presentation of the book (in Georgian), at the House of Writers, in Tbilisi, on November 29, 2019, by the translator and editors: